Warriors!
Replenish your account with

diamonds
and receive rewards that many

Ogriy
and

Khair
inhabitants dream of!
Banks of

Ogriy
and

Khair
value and love their clients, because mutual respect is the foundation on which beneficial to both parties relations are built! Anyone who
trades in diamonds
will have a pleasant surprise...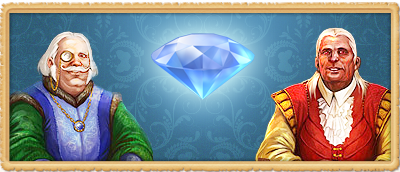 With a
one-time

20
diamonds for

gold
exchange in the bank you will receive an additional reward! Hurry up! After all, bankers can change their minds...
There will be enough gifts for everyone!
Defenders of
Ogriy and
Khair!
Merchants have decided to updated their Fair's assortment!
Hurry up for shopping!


5000
The fair will last until 23:59 30
.09.
Enjoy the fair, warriors!
Defenders of
Ogriy and
Khair!
Merchants have decided to updated their Fair's assortment!
Fair's restrictions also have been reset.
Hurry up for shopping!



Jesters present the most important Headlines around Faeo!

Find out what is happening in the World of Faeo in our latest edition of

Jesters Delight Edition 08/2019



Enjoy the lecture!

Diamonds
, that shine under the rays of Mirrow, are rightfully considered to be the most valuable currency of the world of Faeo. Warriors with the handful of diamonds can open many doors, and tradesmen will be glad to offer rarest goods.
Now you can receive valuable and important goods for the mere fact of purchasing diamonds, without actually spending them!


Warriors! Starting from today and
till
23:59 22.09
when purchasing diamonds, during the special offer, you will receive gifts! There are
20 valuable gifts
, which you will
receive one by one for each
25 you buy
.

IMPORTANT! You can now do that in multiple purchases - your reward will unlock after the sum of your purchases is greater than 30! After receiving one prize, you will receive the next one after purchasing another 30 diamonds in total. Remember that you don't have to spend the diamonds to get the rewards!

Hurry - this offer is limited in time!


This week the

Jesters are giving you the opportunity to Player vs. Player race in our Back to School week in the forum. Every day of this week there will be riddles, puzzles and other brain teasers challenging you to solve them within in 30 minutes after being posted. But...

On your marks … get set … ASK!
Diamond Bandit is back!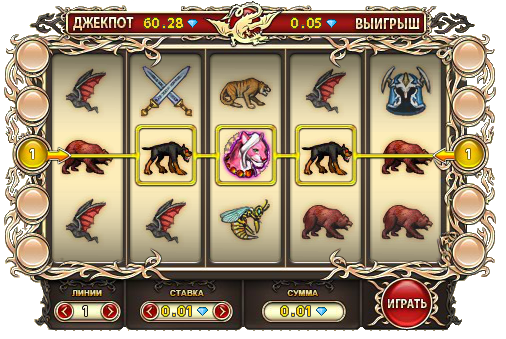 Until
08.09
23:59
the bandit will have special rules! This time participants will enjoy good news: jackpot speed is
2 times bigger
, and the maximum jackpot size is increased to
1500
! But that's not all. Upon getting a jackpot on each bandit, it will award you with an additional prize:
Set of 60 Conlegret cards
!

Play and win!
Wheel of Fortune
promises wealth and fortune, but its behaviour is unpredictable! Are you ready to challenge the spirits of luck?
The Wheel of Fortune will be operating till
31.08 16:00

Turn the Wheel of Fortune, warriors! Receive bonuses to your diamonds exchange!
Following ancient tradition, from time to time the Great Dragons ask fearless warriors of Faeo to take part in fierce battles to glorify their people.
The confrontation between armies of
Ogriy
and
Khair
, lasts for several days where Magmars and Humans show of their power, unity and courage. Yet the winner may only be one race: that can prove its superiority through the outstanding number of victories.
Once per 24 hours dragons
Striagorn
and
Erifarius
will gift warriors a unique effect, which will decrese the probability of getting their armor and weapons damaged. If you visit the dragons every day the power of the effect will increase.
| | | | | |
| --- | --- | --- | --- | --- |
| Day | 1st day | 2nd day | 3rd day | 4th day |
| Effect | | | | |
Light up the fire of the battle in hearts, earn your people a victory! Participate in the event Fury of the Dragons» - let the world know about its heroes!