Traditionally, with the advent of the winter, residents of Faeo start collecting snow, in order to help the
Spirit of Christmas
materialize as a snowman. Insidious
Snowger
became aware of this tradition and decided to use negative aura at the continents, that was accumulated due to the hostility and intrusion.
Thanks to their efforts the Spirit of Christmas materialized as a horrifying snow monster
and appear in
Luan Coast
and
Terror Wharf
sooner than expected. In order to defeat evil charms and free the good spirit,
you have to defeat his evil entity.
Defenders of Faeo! If you don't stop Snowgers, Faeo may tunr to the kingdom of eternal winter! Chistmas won't happen unless its spirit appears as a good snowman!
With each new day it is becoming colder in
Ogriy
and
Khair
. Streets and fields are already covered with the thick layer of snow, fluffy snowdrifts are appearing everywhere.
Warriors, like small kids, are making snowballs and throw them at passerbies, those who do not like fun make gifts from icicles and give them to everybody. It is winter time in the world of Faeo.
Let winter time bring you luck and high spirits!
Thanks to the bravery and decisiveness on the defenders of the World of Faeo undead army with its insidious leader, Chion Warlock, was defeated.
Warriors who tirelessly helped to defend the world of Faeo and deserved a bunch of Mithril Palm, will be able to exchange them for valuable rewards at the City Fairs.
You can exchange Mithril Palm for various rewards till December 4, 15:00!

It is time to exchange Mithril Palm for valuable and useful artifacts!
Brave warriors of Faeo! Shiko the Paladin managed to discover the hiding place of the Chion Warlock. It is time to destroy the forces of evil and the warlock himself!
The palladin invites brave warriors to join him in the decisive battle with the damned enemy.
Defenders of Faeo! The fate of our world is in your hands!

Angered by the strong opposition of the defenders of Faeo, the Chion Warlock begins the next stage of his nightmarish plans. When the darkness of night envelopes the world, the treacherous sorcerer declares a most frightening spell, awakening from their graves terrible liches with a very harmful gift. The lands of the mainlands and islands become flooded with hordes of Zombies, that can turn living creatures into more zombies.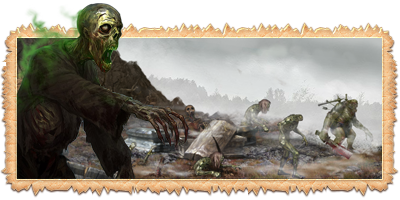 There is no place for the dead among the living!
Humans and magmars! Dreadful warlock encroaches your freedom and the entire life - fight him back!

Tirelessly fight the undead! New quests are available for you since today.

The undead army must be stopped and it's leader must be defeated. To arms!
A mysterious master, raising the dead from their graves and leading a merciless army of liches, loudly announces himself. Longing for recognition of his great power and deep knowledge of necromancy, the Chion Warlock aspires to become the leader of Faeo. To achieve this goal the arrogant sorcerer, who seems to have come from nowhere and is concealing his real name from all, is raising a destructive army of zombies!

Waves of liches are attacking settlements - the monsters are in
Free Meadows and
Smoky Knolls [3-6], in
Royal Tomb and
Clan Burial Grounds [7-10],
Baurvill Hamle and
Faytvor [11-15], in
Suburbs of Waltreia and
Greerwood Village, in
Waltreia Outpost and
Rumengild Station,
Basmont and
Narrowford [16-19].

Kill them and obtain valuable rewards!

Resist the dead army!
Many of the inhabitants of Faeo have found ritual coins scattered all around the world, and are pondering with horror the reason for their sudden appearance and what troubles await them this time.
Brave Warriors! Citizens of
Ogriy and
Khair are not able to find out the cause of the appearance of the liche coins . Faeo is in need of your protection and help!

Good luck!
Brave warriors of Faeo!
October was very saturated with events and interesting tasks for you to complete. As usual, you did a great job.
The event «October — Nightmare Week» has come to its end, now we invite you to visit a shop with event rewards at the City Fairs
, which you will be able to purchase with Wooden Pumpkin.
Please note: this year you will receive a
new reward -
Black Harpoon
!
Use this item to receive a particle of the
Blazing Cerberus's
spirit!
If you don't have enough
Wooden Pumpkin
visit shops at
Chigrik's
and
Gloum's
! They have special
October Bag
s
on the bottom of which you will find
Wooden Pumpkin
s
.
Hurry to the event reward shop Warriors!
It's time we announce the winners of the Anniversary Lottery that was held for War of Dragons Twelfth Anniversary!
During all these days the valiant warriors of
Ogriy
and
Khair
took part in the celebrations and some of them had accumulated a whole heap of lottery tickets.
Let's see if perseverance will be the key to reward, or just the will of chance!

We congratulate the lucky players!