Inhabitants of Faeo are already used to the fact that
magical anomalies sometimes occur in various battlefields
and change their rules radically. These anomalies are called magic storms.
Right now a Magical Storm broke out in the Arena!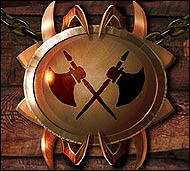 Fights on the arena will be held 1 on 1 to score 3 points!
Additionally, the storm causes the appearance of
Fire Vortex
s
and
Icy Vortex
s
in all battles.
We also draw your attention that the
level groups will be strictly separated
, which means that the level of the opponent's character will correspond to your level! Magical storms never last long. On
12:00 01.09
the rules will go back to normal. In the meantime, you have the opportunity to take a fresh look at the familiar Battlefield and test your strength in unusual combat conditions!
You will also have

no-break

during the event!
Prove that you are a winner, no matter the rules!